Machinery and Chemical Industry Corporation (MKEK) develops Close-in Weapon System (CIWS) to be used on land and sea platforms with national resources.
"Close-in Weapon System will be developed by our institution with national and local resources and thus the foreign dependency will be eliminated in this field. With this project it is aimed to meet the air defence needs of ship platforms against guided missiles, air-to-land missiles, cruise missiles, unmanned aerial vehicles, aircraft, and helicopters in the most efficacious way" said Yasin Akdere, General Manager of MKEK.
According to the information obtained by SavunmaSanayiST.com, CIWS to be developed by MKEK will replace Phalanx CIWS systems which are in the inventory of Naval Forces Command and produced by the U.S. Additionally, the system also can be used on land by integrating on a tactical wheeled armoured vehicle or a fixed position. It is estimated that the system to be developed will have a 20-millimeter diameter.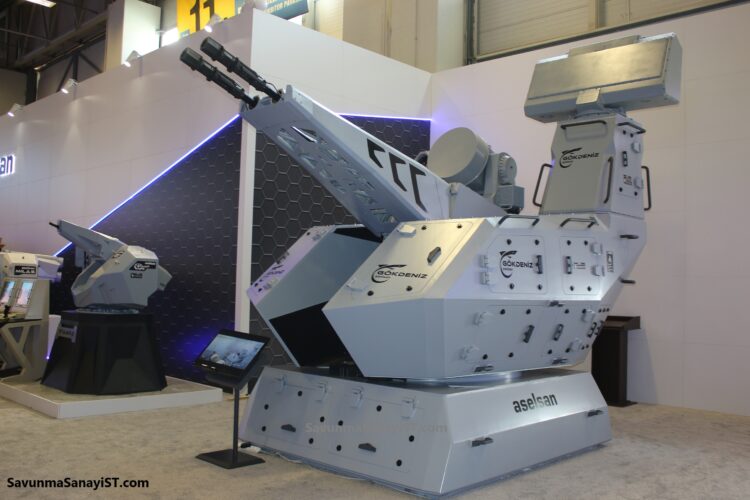 20-millimeter Phalanx CIWS system produced by the U.S.A. is used on GABYA Class Frigates which are in the inventory of Turkish Naval Forces Command and on some landing ships. On the other hand, BARBAROS and YAVUZ Class Frigates use a 25-millimeter Sea Zenith CIWS system produced by Switzerland. Within the scope of the project "Half-life Modernization of BARBAROS Class Frigate", ASELSAN's 35-millimeter GOKDENIZ CIWS system will be used on BARBAROS Class Frigates instead of Sea Zenith CIWS systems.
Further, it was planned to use the Phalanx CIWS on MILGEM STOWAGE Class Frigate TCG ISTANBUL (F-515) which is currently under construction. However, TCG ISTANBUL will be equipped with GOKDENIZ according to the new decision.
Read More: Roketsan MAM-L hit from long range
---
Source: TurkishDefenceNews.com